Serving your Area – Anytime, Anyday
Automotive Locksmith Dispatch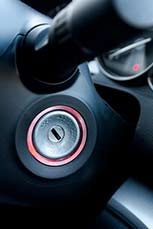 Locked out of car? Locked keys in car or did you lock keys in the trunk? We will help locate a local locksmith near you that provides unlock services. We can quickly locate a local locksmith that will respond anytime, anyday.
Need a key for your car? We will locate a local locksmith near you location that makes New Car Keys. Need a Key Replacement? Is your key stuck in your ignition? It can be repaired or replaced, just give us a call 24/7. If your key is broken inside the ignition it can be extracted and then with it a new key can be made.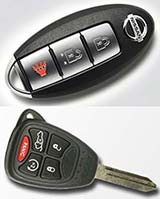 Car Key Service
Lost your Car Key? Perhaps you lost your key while shopping. We quickly respond to locate a local locksmith where ever you are that will make you a key on the spot. We are your car key locksmith locator!
Need to change door locks? Perhaps someone vandalize your car door! We can help find a Locksmith that will repair or replace and still give you the same key by rekeying. Whatever your automotive locksmith needs are, don't hesitate to give us a call 24/7.
Average Pricing
| | |
| --- | --- |
| Service Fee - Trip Charge | $29 (Flat) |
| All Lockout Services | $59 - $150 |
| All Rekey Services | $69 - $250 |
| Lock Change | $79 - $350 |
| New Car Keys | $149 - $350 |
| Luxury Car Keys | $299 - $599 |
| Ignition Repairs | $100 - $300 |
| Car Key Programmings | $100 - $200 |
| Safe Lockouts | $75 - $300 |
| Key Extractions | $75 - $150 |
* This is an average price range list. Prices can vary - many factors can affect the price. The final cost will be determined by the service provider after assessing the job.
* The technician will provide the final price on site before starting the job.
Automotive Locksmith Services
Unlock car
Make New Car Key
Rekeying Locks
Change door locks
Key Replacement
Keyless remote
Unlock all trunks
Change ignition
Extract broken key
Lock Repair
Programming car keys
Keyless entry
Vats system keys
Transponder Keys
Lock Replacement
Lockouts
Call Us!
Fast Response 24/7 Serving your Area - Anytime, Anyday
Serving Automotive Locksmith Dispatch